26 Twits
Time to celebrate Roald Dahl
On 13th September 2016 the world celebrates the centenary of the birth of Roald Dahl. Writers' collective, 26, thought its members should be part of that celebration by signing up for a special project called 26 Twits in honour of one of Roald Dahl's funniest books.
I was invited to choose a favourite character from Dahl's books. Then asked to write a 100-word story featuring that character (it could be extended if the story needed it) and to work with a junior artist (own child, grandchild, friend's child) who would take the Quentin Blake role of illustrating the story.
I wanted to involve my lovely kids, Amalie and Bruno, in the writing and left the illustration exclusively to them. They chose to honour the magnificent chocolate cake eating superhero, Bruce Bogtrotter.
Here's what we and they came up with.
The Accidental Hero
I'm no knight in shining armour
Not tall, not proud, not full of ardour.
I never asked to be that guy
The one they cheered to swillafy.
Never thought there'd come a day
I'd get my turn to make her pay.
I'm no hero in tights and cape
Not brave, not bold, not Iron Man shaped.
I never meant to scoff that cake,
The one The Trunchbull had Cook bake.
Never defied a grown-up before,
I'm very easy to ignore.
I'm Bruce Bogtrotter
Round and plump.
A stammerer, a stutterer,
An invisible chump.
But, you know what?
I won.
By Gillian, Amalie & Bruno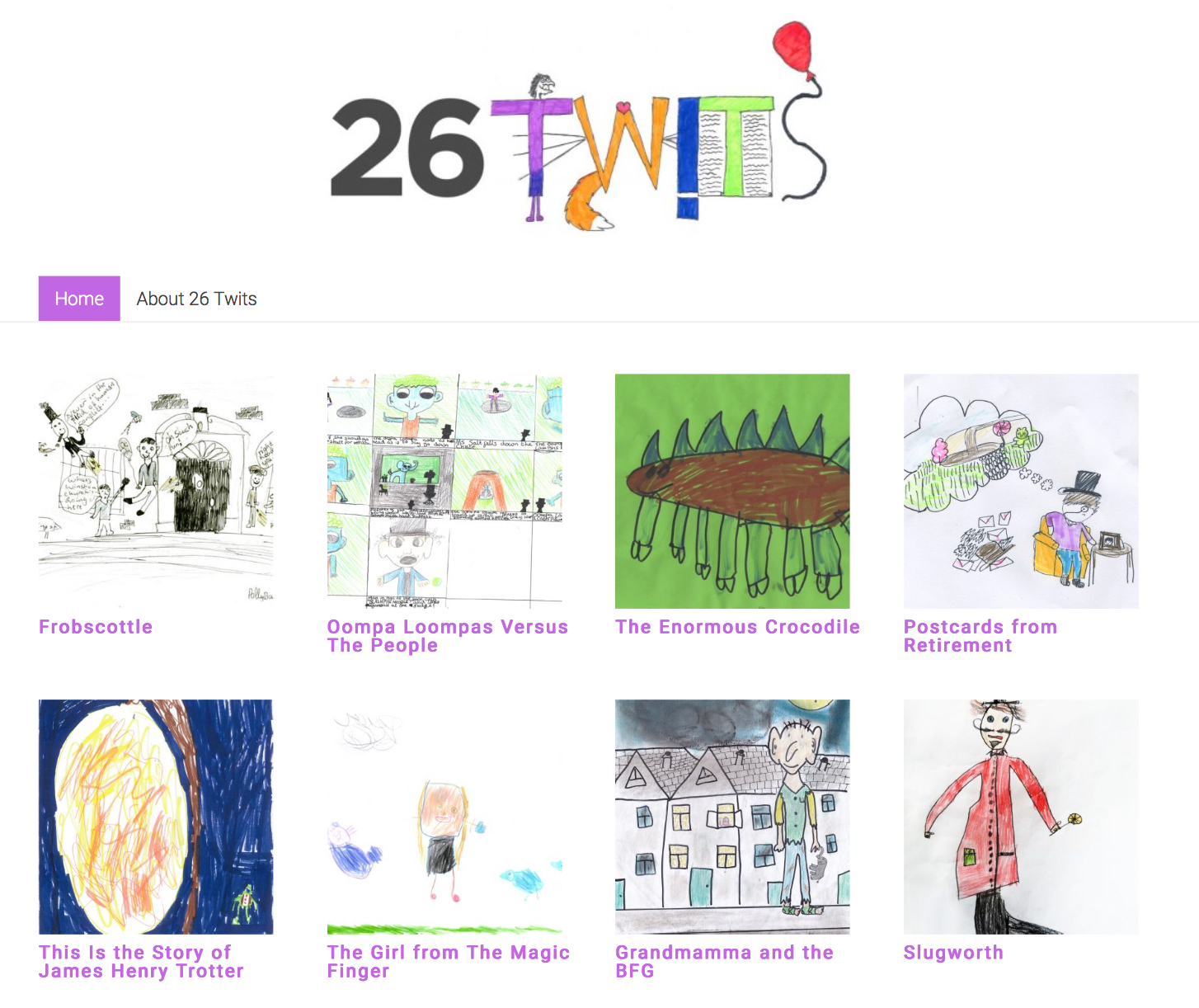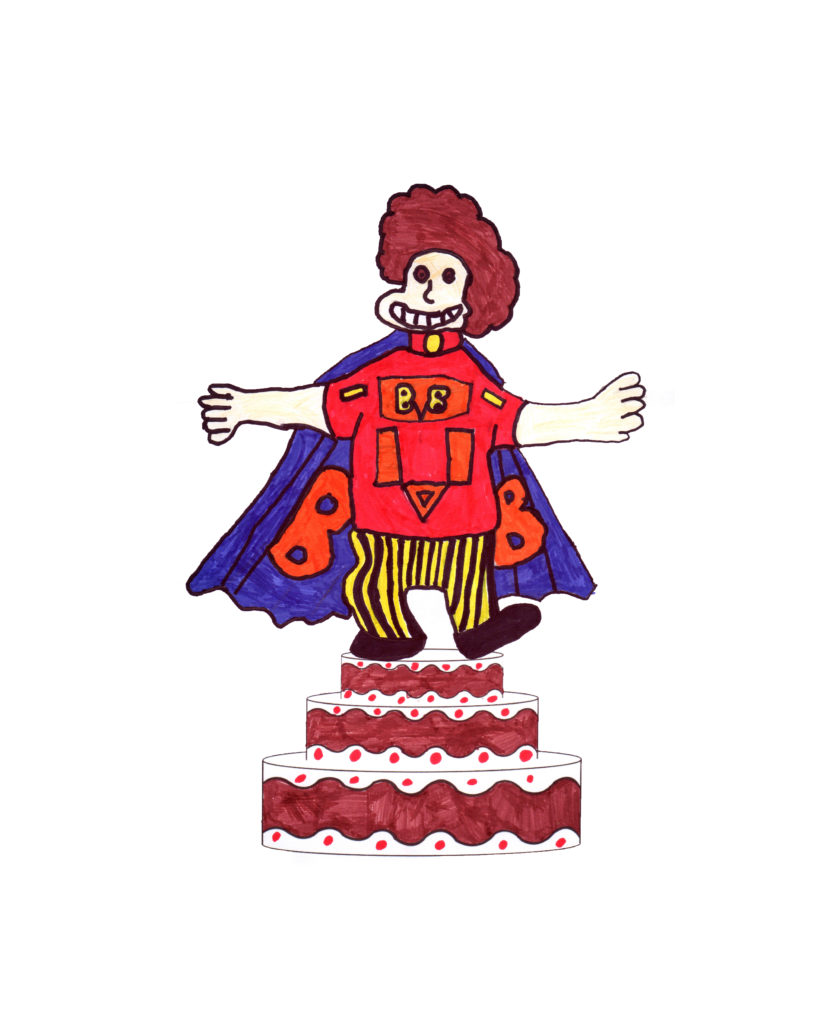 By Amalie and Bruno Caves (aged 10 and 9)